It gives us immense pleasure to invite you for the Discussion on Simultaneous Elections – Possibilities and Challenges being organised by Association for Democratic Reforms, on 26th October, 2016, Wednesday, at 6:00 PM at the India International Centre, New Delhi.
Though spoken about for a few years, the possibility of simultaneous elections to the Lok Sabha and State Assemblies are now becoming a matter of national debate and discussion. The Central Government is also seeking inputs from the public through MyGov web portal.
With this as the backdrop, we are holding the consultation to discuss the issues of cost of elections, its effect on governance, the federal structure and what other challenges can be expected of this proposition.
Shri Bhupender Yadav, Member of Parliament – Rajya Sabha, Dr S Y Quraishi, former Chief Election Commissioner, Prof Sanjay Kumar, Director of CSDS and Dr Madhavan, President of PRS Legislative Research will be present to deliberate on issues related to Simultaneous Elections in India.
We look forward to your participation and inputs in making the Conference a success.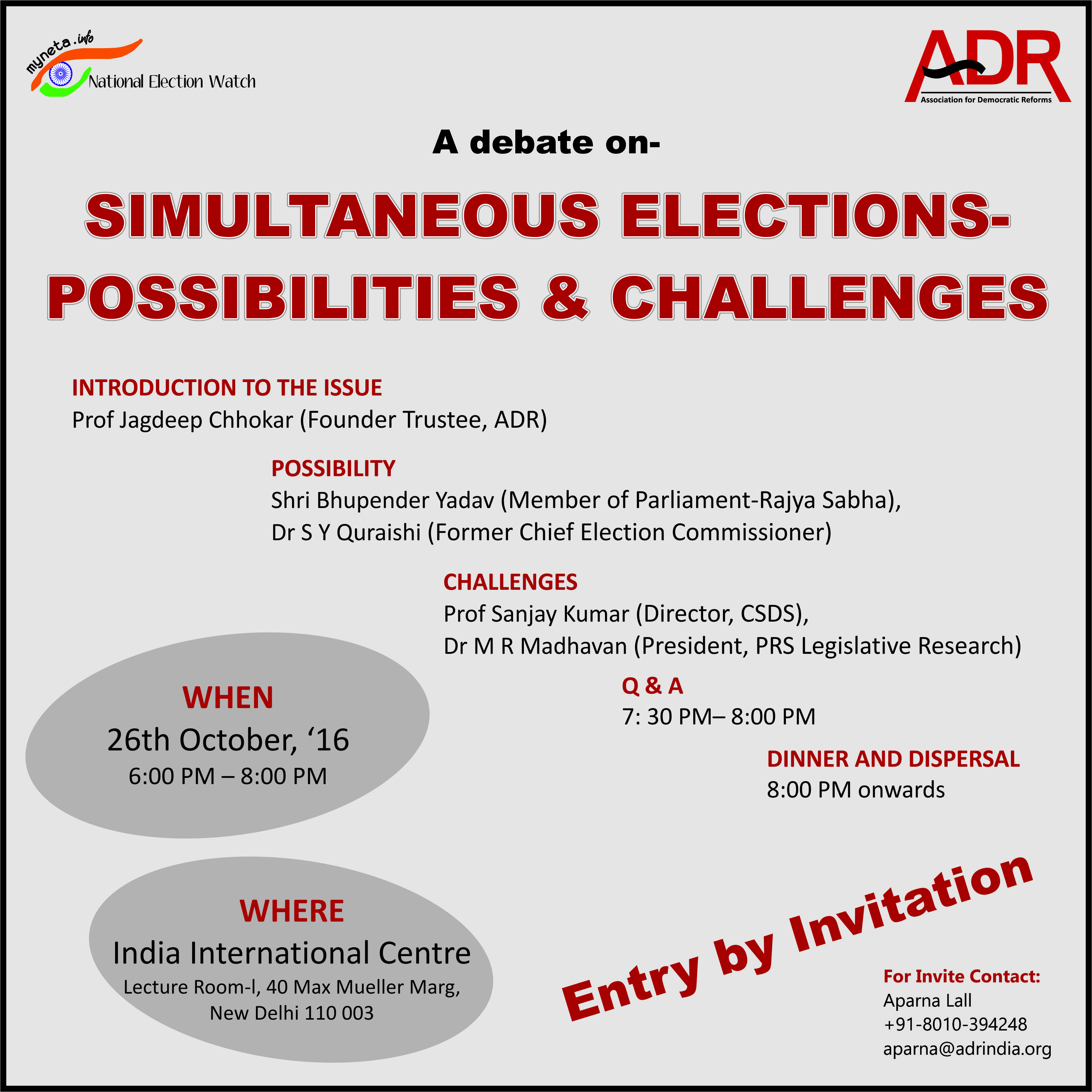 Venue :
India International Centre, Lecture Room-l, 40 Max Mueller Marg, New Delhi 110 003