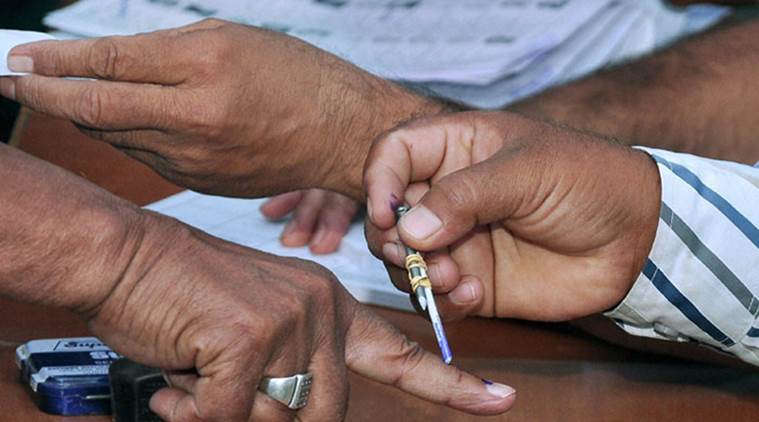 For starters, achieving political consensus for simultaneous polls seems chimerical.
President Pranab Mukherjee's support for holding elections to the Lok Sabha and legislative assemblies together may have come as a shot in the arm for Prime Minister Narendra Modi, but experts are skeptical about the proposal. The idea sounds desirable but isn't feasible, they say.
For starters, achieving political consensus for simultaneous polls seems chimerical. The biggest opposition to the idea is expected from the regional political parties, says Sanjay Kumar, director at the Centre for Study of Developing Societies (CSDS).
"If a serious discussion were to take place, I suspect the regional parties will be more opposed to the idea than national parties because there is always a tendency for voters to vote the same party in power in the state and at the Centre in case the Lok Sabha polls and a state elections are held together. Of course, some states will prove to be an exception … Forget simultaneous polls, if a state election is held within six months of Lok Sabha polls, even then there is a tendency to vote for the party which won at the Centre," he told The Indian Express.
Incidentally, this widely held belief among politicians and election observers finds credence in an analysis of past poll results by researchers at the IDFC Institute, a Mumbai-based think tank. A blog titled 'Concurrent Elections, Concurrent Winners?' by Praveen Chakravarty, posted on the IDFC website, notes that "there is a 77 per cent chance that the Indian voter will vote for the same party for both the state and centre, when elections are held simultaneously."
Chakravarty's observation is based on the think tank's analysis of electoral results since 1999. The researchers studied results of all states whose elections have coincided with the Lok Sabha elections since 1999. "The trend of choosing the same party (at state and Centre) has increased steadily from 68 per cent 1999 to 77 per cent in 2004 to 76 per cent in 2009 and 86 per cent in 2014," the blog states.
Hence, the ability of voters to vote differently at state and centre, in case of simultaneous polls, is decreasing with time. This is not a scenario political parties, especially those in Opposition, would approve of, according to Kumar. As per the report of the Parliamentary Standing Committee, headed by Congress' E.M. Sudarsana Natchiappan, the Congress, NCP, CPI, Trinamool Congress and AIMIM have rejected the proposal saying it isn't feasible.
Jagdeep Chhokar, founder of Association for Democratic Reforms (ADR), describes the idea of simultaneous polls as "negation of democracy" for similar reasons. "In theory the idea sounds very nice, but can one completely ignore the possibility that the proposal may be driven by political motivations? There is a general perception that some political parties are hoping that in case of a 'wave' the country will elect a common party to power to the Lok Sabha and majority of the state assemblies. Is this democracy?"
"Also, the EC has proposed that in case of no-confidence motion there should also be a provision for a confidence motion to elect another government to power. In worst case scenario, President's rule can be imposed for the remaining term. This is artificial and forced and against democracy," he adds.
Experts also point out that there are logistical challenges such as funding, procurement of more EVMs and deployment of security personnel in large numbers, in the way of executing the plan.
Former Chief Election Commissioner N Gopalswami, however, thinks all logistical challenges can be overcome provided the political class agrees to holding simultaneous polls. "Procuring extra EVMs and VVPAT machines should cost the government about Rs 10,000 crore. I don't think that number is too big. That isn't the problem. The problem is that in our country we agree in principle and not in practice. We need to wait and watch of the political parties greenlight the project," he says.