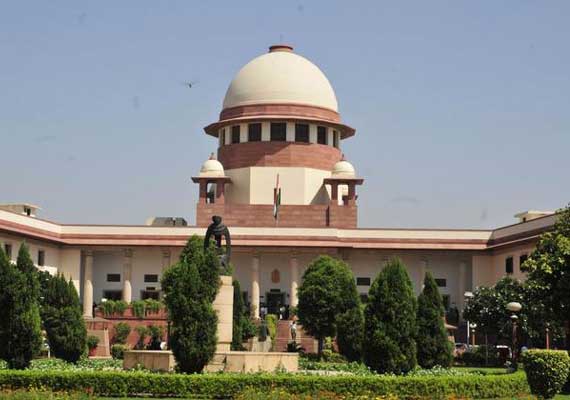 New Delhi: The Congress Wednesday moved the Supreme Court challenging a Delhi High Court verdict that held it and the BJP guilty of receiving funds from the subsidiaries of Britain-based Vedanta Resources, flouting norms of the Foreign Contribution (Regulation) Act (FCRA).
The Congress sought stay of the March 28 high court order which had prima facie found both the Congress and the Bharatiya Janata Party (BJP) guilty of violating the foreign contribution statute and had asked the central government and the Election Commission to initiate appropriate action against them within six months.
The high court had directed the home ministry and the poll panel to "relook and reappraise the receipts of the political parties" to identify foreign donations and take action within six months.
The high court order had come in response to a plea filed by the Association for Democratic Reforms contending that Vedanta Resources and its subsidiary companies in India - including Sterlite Industries, Sesa Goa and Malco - of allegedly donating several crores of rupees to major political parties.
The high court had come to the conclusion that "Vedanta is a 'foreign company' within the meaning of the Companies Act, 1956 and therefore, Vedanta and its subsidiaries are a 'foreign source' as contemplated under the FCRA.
"Prima facie the acts of the respondents (Congress and BJP) inter se, clearly fall foul of the ban imposed under the FCRA as the donations accepted by the political parties from Sterlite and Sesa accrue from 'foreign sources' within the meaning of law," the High Court had said.
The FCRA prohibits any financial contribution from any foreign source or company to a political party registered in India.