Source url:
https://m.rediff.com/news/report/only-183-women-contesting-rajasthan-polls/20231124.htm
Rajasthan goes to the polls on Saturday, November 25. 1,875 candidates will contest the polls for 200 seats.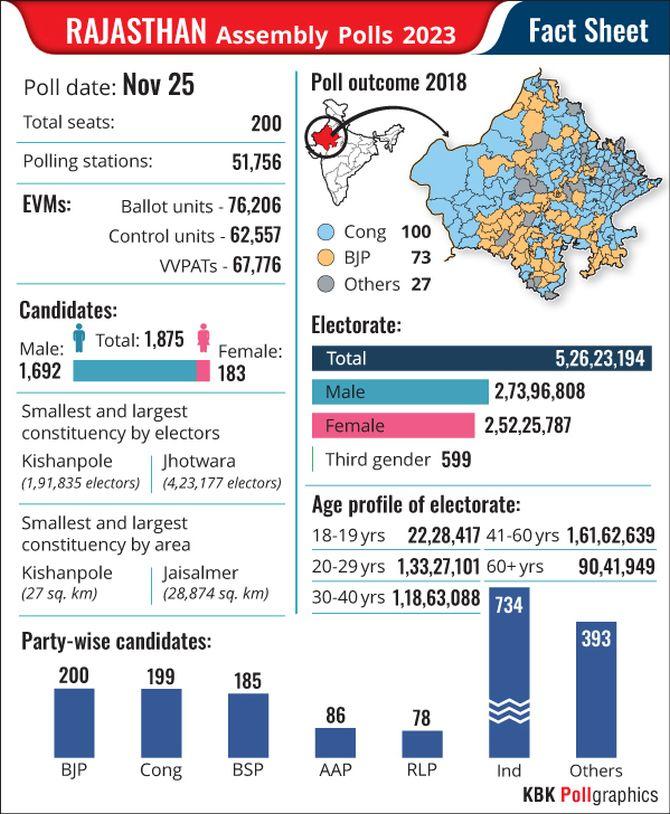 Data collected by the Association for Democratic Reforms reveal there are 1,692 men and only 183 women in the electoral fray.
Rajasthan has 5,26,23,194 voters of which 2,73,96,808 are men and 2,52,25,787 are women. There are 599 third gender voters.